Doctoral Programme in English Language and Literature
Welcome to the website of the Doctoral Programme in English Language and Literature. On the pages of this site you will find information concerning the aims and organisation of the programme, as well as the events planned for the current year. Doctoral students of the CUSO universities and their affiliates are warmly encouraged to participate in these events.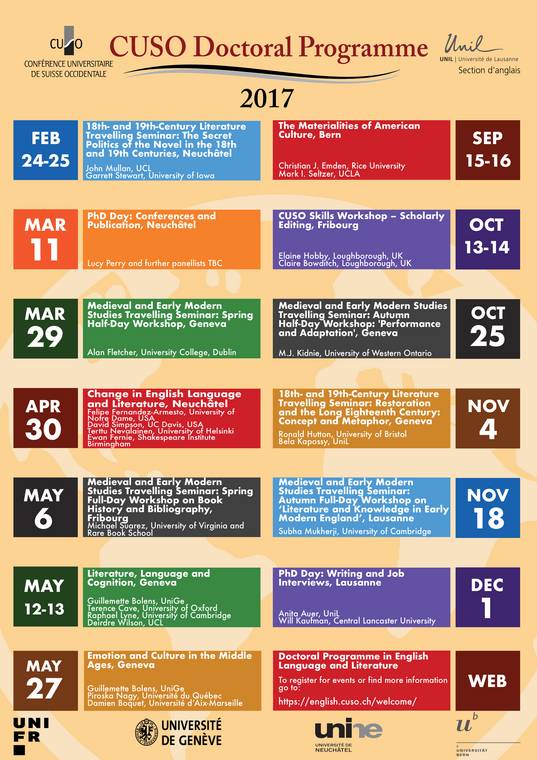 Poster created by Eugénie Ribeiro, UniL
Welcome to our new doctoral representative Cécile Heim from the University of Lausanne! As of September, Cécile has taken over as doctoral representative from Sofie Beluhli, who has taken up a scholarship at Oxford. Thank you Sofie for your work as doctoral representative and best of luck for your time in Oxford!
September 27: The first session of the fortnightly doctoral workshops in Geneva (check out the schedule of the fall semester!) in the context of the Medieval and Early Modern Studies Travelling Seminar is an exercise in collaborative close reading of three versions (Boccaccio, Chaucer, Shakespeare/Fletcher) of the moment at which Palamon and Arcite both fall in love with Emilia.
October 6: Registration deadline for the CUSO workshop on Scholarly Editing (Fribourg, October 13-14).